Installation
The installation can be completed by our highly trained team. The emergency lighting fittings are of British manufacture and are guaranteed for twelve months.
Our installations are all cabled using flameproof cabling, unlike many of our competitors. Cables will be clipped using proprietary clips and fixings.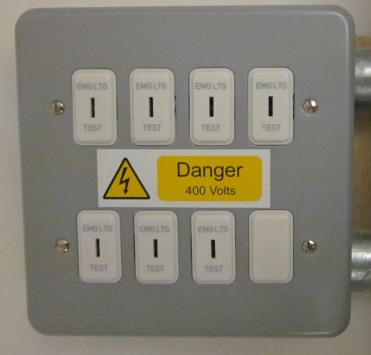 Once completed the installation will be tested and certfificated to B.S. 7671 standard. The emergency lighting levels will be measured and the necessary certification supplied.
As part of our service we can produce a service manual for the user, this would allow the client to test the emergency light fittings on a monthly basis and an annual full test.